Artist's Statement
We live in a world of algorithms and fuzzy logic, with countless micro-decisions being made on our behalf at every moment. Judging Me Judging You, the first solo exhibition by D.C.'s Chris Combs, is a group of eclectic electronic artworks that bring these decisions to the foreground.
Through handmade and custom-fabricated hardware, software, and enclosures, the works in Judging Me Judging You respond to themes of surveillance, control, and algorithmic bias–and the viewer, using facial recognition and motion sensing.
These micro-versions of the techniques used by mega-corporations address how an innocuous technology can have unforeseeable consequences. Should creators adopt sunny futurism, or fear grey goo? This tension is explored with evocative autocompletes, fluid dynamics simulations, and unsolicited suggestions made by a rude neural network.
—Chris Combs
Included Works
Exhibition Images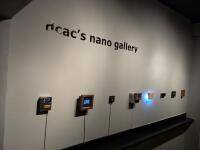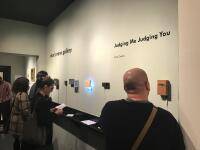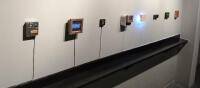 Follow for New Artwork
Insider's Email Newsletter
Be the first to know about my new artwork, shows, and events.
Drop me a note: